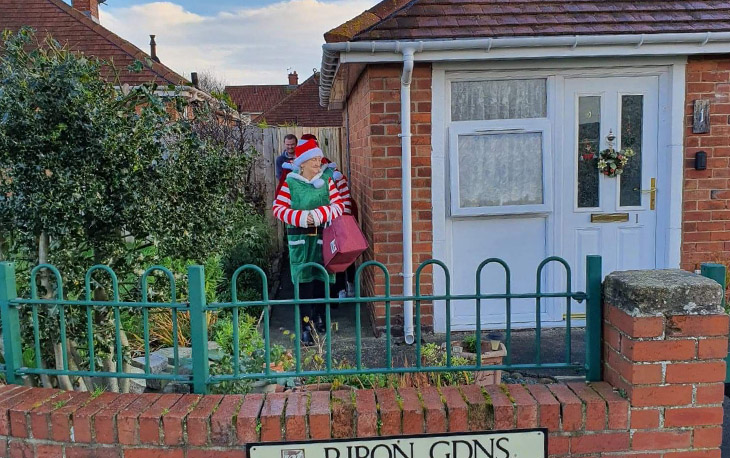 Santa and his elf aka Suzanne and Bill Bremner from Daren Persson Funeral Directors had a busy few days leading up to Christmas delivering gifts and good cheer to the local community.
With safety in mind at all times Suzanne and Bill visited the Treetop nursery Christmas party, Bungalows in Rosehill Wallsend, Addison Children's Respite in North Shields and finished off with bungalows in Howden.
Everyone had a wonderful surprise seeing Santa and his elf and it bought some much-needed Christmas cheer to the neighbourhood.