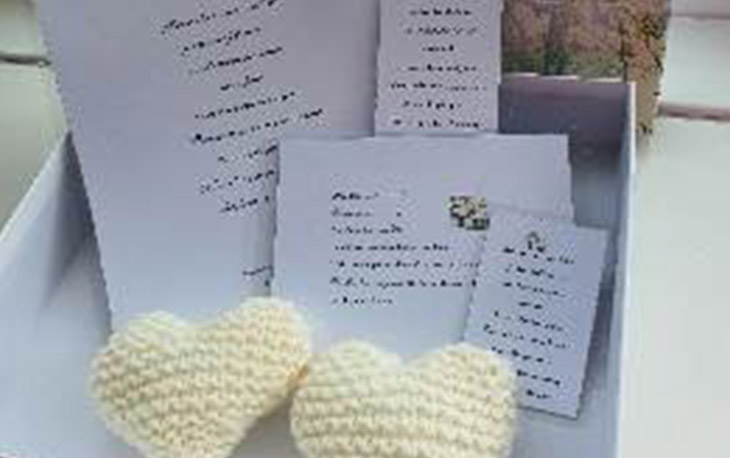 In the Scotland and North East Region, Regional Administrator, Suzanne Bremner has been surprising bereaved families with her thoughtful gestures. Suzanne has been knitting hearts to put inside memory boxes for clients, one is placed with the deceased and the other is presented to the client along with a laminated poem.
Suzanne also includes a laminated bookmark, poem, teddy bear if the funeral is for a child and a flower card holder if there were meant to be flowers on the service.
The response so far has been wonderful, and this is yet another superb example of the ways our teams are working with families during this difficult time.